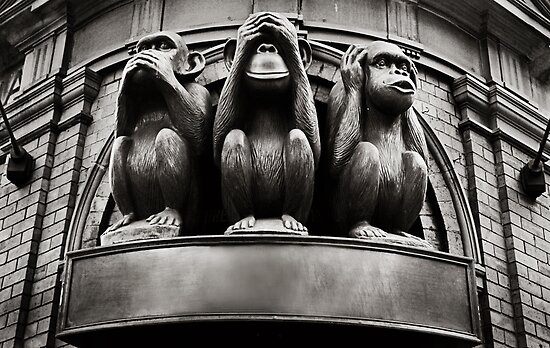 It's well known that the media is a business and businesses need money to survive. They make money from your eyesballs which generate ad revenue. Brexit, Trump, horrible business people, naked celebrities, the NRA, are all things that make money for the media because they provoke strong emotional reactions. You're going to watch because you care. The fact that there are so many bad things going on is a good thing for media.
But is it a good thing for you? Most people, millennials especially, want to be fulfilled, want to make a difference. This is a gut feeling, but I want to say 1/50 millennials I know are on a clear path to doing the thing they were meant to be doing. Your attention is valuable. Your mind share is valuable. But I don't think I've ever met anybody who's ever been fulfilled by being angry about things other people want you to be angry about. So why would you end up spending that incredibly valuable resource, caring about things that aren't going to make you happy or fulfilled? It seems to me that the media makes money from making you angry or sad. That is, they make money by feeding you junk food for the soul.
500 years ago, we had to worry about famine, war and disease. Today, we have to worry about some of those things, but for the most part, we live in a pretty amazing time. We have super computers in our pockets. We have magical translation tools (Google Translate) that allows us to break down the barriers of language. We can share life's most important moments with loved ones halfway around the world. Quest Nutrition is on a mission to end metabolic disease. Tesla is on a mission to end dependence on fossil fuels. Google is on a mission to make the world's information, accessible.
We live in a day and age where there's really not much that's stopping you from making the change you want to make or doing the things you'd like to do. That said, I highly doubt any of that change is accomplished by being angry at many things, especially the things that are fed to you by the media. It's seems much more likely that being focused on the few things you can change, grants you a much better chance at both making you fulfilled and positively affecting the world.
So here's a thought, maybe I'm crazy: instead of being angry at things that other people want you to be angry about, why not focus on the things that you want to care about? The tragic reality is, if you don't have your own mission, your own direction, then someone is going to control you and make money from it. I'm not saying, don't care. But I am saying, define and care about your own mission first and foremost. Life is short, and I feel it would be a tragedy to live in such an amazing time only to be an intellectual slave. How much has Trump really affected you? Do you care more about Trump than your own personal mission? It seems much better own yourself, rather than the media or anybody else.